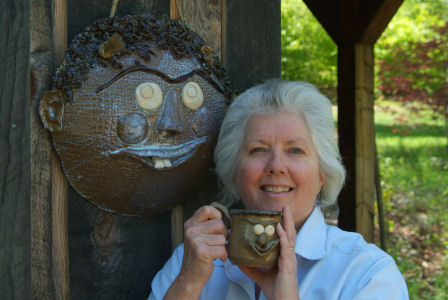 Carol Ann Cushman - Potter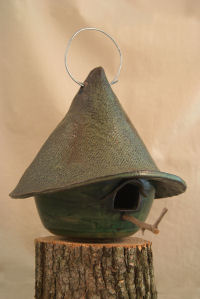 My husband, Robert, and I have a blended family that includes twenty-one grandchildren. We moved to the hills of Worthington in 1998, and I was blessed at that time to study with the well-known potter, Linda Siska. I've been a member of the Hilltown Artisan's Guild for several years.
You will notice that the signature on the bottom of my pots is a cross with my initials superimposed over it. This signifies my belief that whatever talent I possess is a gift from God and is to be used to glorify Him. To that end, you will find that my work is always affordable.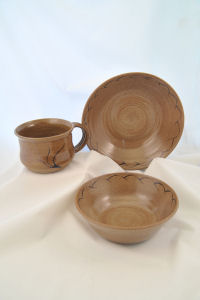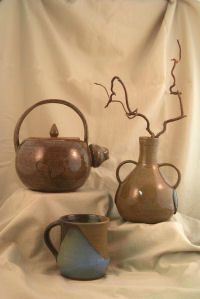 I have a small workshop and studio at my home on West Street in Worthington, Mass. My pottery is primitive hand-built and wheel thrown high fired stoneware. Each piece is microwave and dishwasher safe. No lead is ever used in my glazes. Some of my work is fired in an electric kiln and some is pit fired outdoors.